Quilting services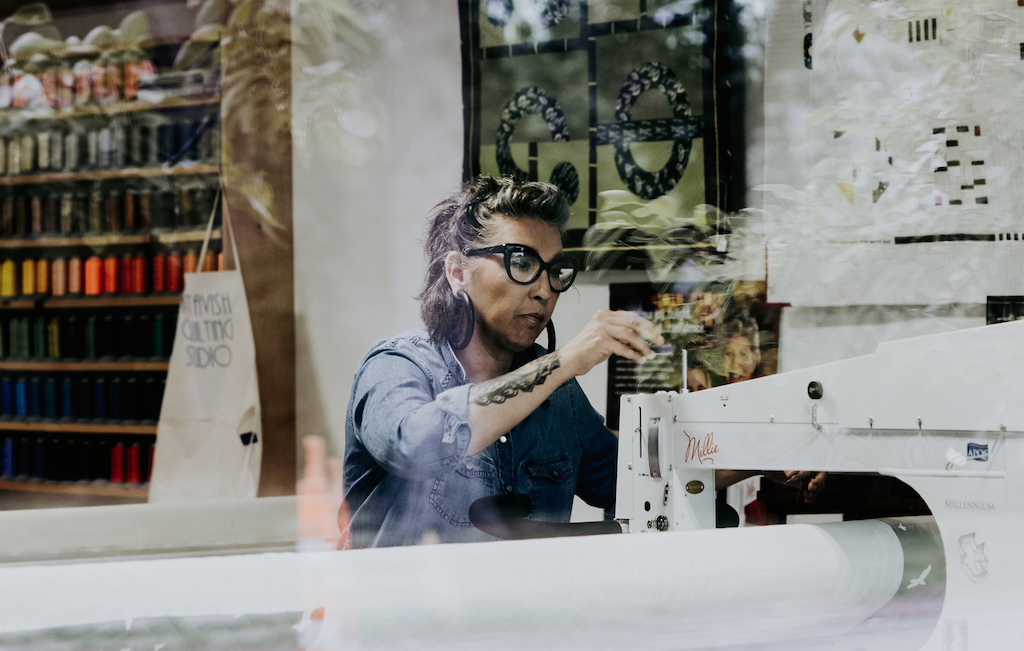 Custom quilting
Custom quilting at McTavish Quilting Studio is an opportunity to collaborate with nationally renowned quilter Karen McTavish to complete your vision of your quilt.
Depending on the quilt style and your preferences, your quilt can be finished with traditional or modern quilting patterns, or even a combination of both. You can discuss and plan your vision with Karen, or you can let Karen use her experience and expertise to create a pattern that skillfully balances and completes your pieced top.
Quilting costs vary based on the complexity and size of the project. Most custom quilts are shipped to the studio, and costs are estimated upon receipt of a quilt. We strive to provide quality and affordable quilting options to complete your beautiful project.
Contact Karen at karen@mctavishquilting.com or (218) 391-8218 to learn more.
Computerized quilting
Computerized quilting at McTavish Quilting Studio is an affordable option for an all-over quilt design.
You can choose from a variety of traditional or modern quilt patterns that can be sized perfectly to complete your quilt. McTavish Quilting Studio utilizes an APQS longarm machine equipped with APQS Quilt Path™ software and systems that provide affordable and accurate quilting.
Contact Cheryl Dennison at cheryl@mctavishquilting.com to learn more.