Machine rentals & certification class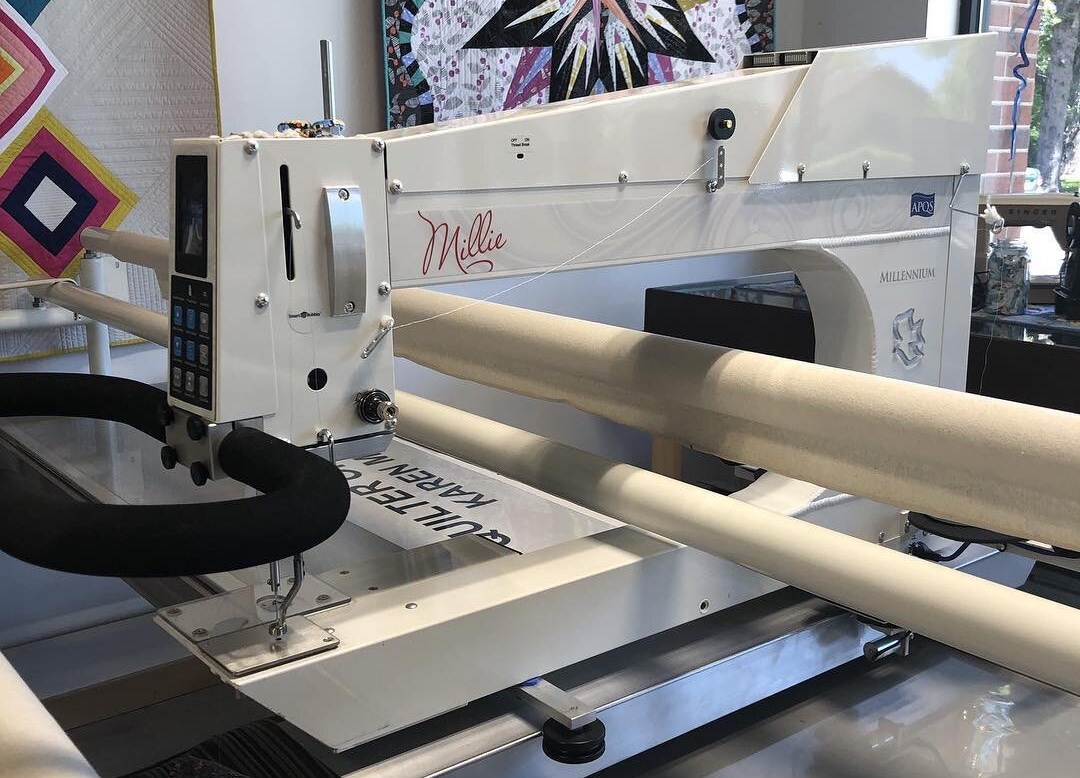 Certification class
This is for the true beginner. This class is for those who have little to no experience on a longarm quilting machine. We will cover all the basics of longarm machine quilting, from maintenance to loading a quilt to quilting a quilt. Walk away with some confidence as a longarm machine quilter as well.
If you have taken this class, you are eligible to rent machines on a regular basis at McTavish Quilting Studio.
Supply List: Any sized quilt top and backing (backing needs to be 4+ inches bigger than your quilt top). All threads are included in the beginner class. Batting available for purchase. Once you have taken this class you can rent a longarm forever in the studio.
In the beginner class you will be quilting your own quilt. You can design and quilt your own quilt during class. If you do not have a quilt top, we can use plain white fabric for your class if you prefer.
Please call the studio at 218-391-8218 to find a time that works for you.
Rent our machines
After you complete the beginner certification course, our machines are available for you to rent by the hour.
To schedule rental time, call the studio at (218) 391-8218.
Contact Karen at karen@mctavishquilting.com or (218) 391-8218 to learn more.